Baxter County Judge Pendergrass and the Quorum Court successfully passed a $29.9 million budget Dec.7 to ensure that all county departments are funded while securing a $521,000 salary increase for employees.
Employees can expect to receive a $1 per hour bump in pay along with a 3% pay raise on the anniversary of their start date starting Jan. 1.
"For the first time, without a major construction project like we had at the jail, we passed a $29 million budget," said Judge Pendergrass in a sit-down interview with the Observer. "The only construction project we have is about $860,000 of grant money that's building a bridge on Denton Ferry Road. That did pad that number a little bit, but we have a $29 million budget for a county with 47,000 people in it."
Next year, the total estimated revenue for the county clocks in at $33.2 million. Arkansas counties are constitutionally required to appropriate 90% of all estimated revenues coming into the county, giving the county its $29.9 million budget.
Pendergrass said Baxter County has seen a strong increase in revenue, allowing the county to focus on raising wages in preparation for a potential $15 an hour minimum wage hike.
"To allow us to do the employee raises, No. 1 is revenues have been consistently going up for two years," Pendergrass said from his third-floor office at the Baxter County Courthouse. "We're one of only two counties in the state. This has happened through our sales tax. We've had growth in revenue for right at two years every month."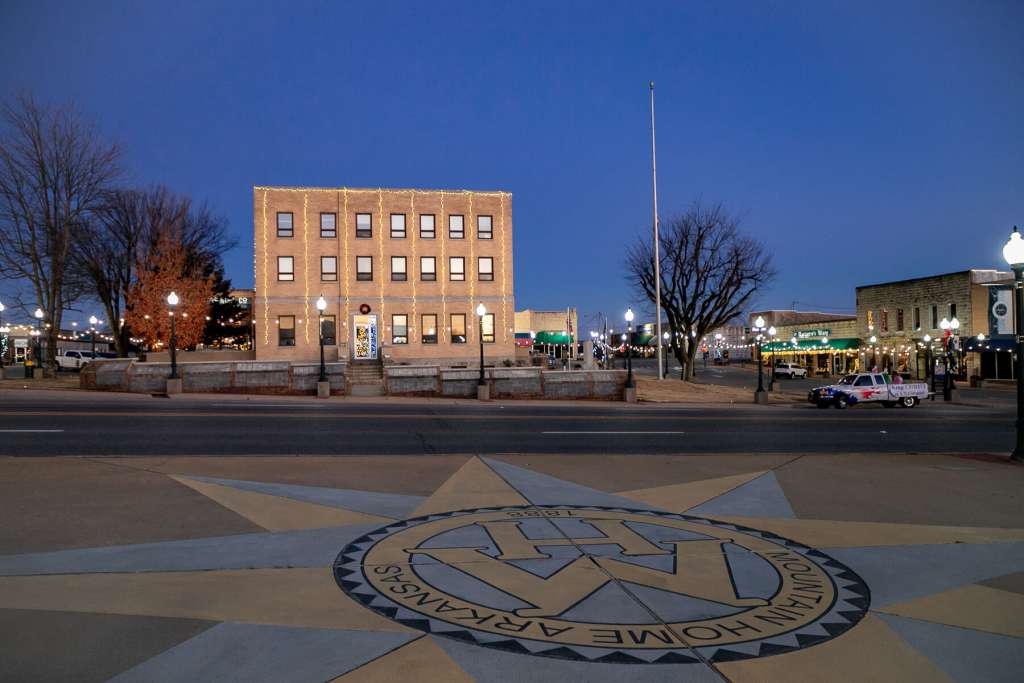 County employees can also expect to get premium pay this year through funds appropriated with money from the American Rescue Plan, a $1.9 trillion stimulus package signed into law by President Joe Biden in March of this year.
Through the plan, the county has budgeted an additional $731,000, which will be paid out to employees in spring after the county receives a $4 million cash influx from the rescue plan. The extra money means employees will receive a $1.2 million total increase in pay next year.
"Everybody that worked this year, minus the subtractions that we have like vacation and sick time, they're going to get $2 an hour," Pendergrass said. "We're going to put over $3,000 for most of my employee's pockets when we get those checks in the late spring."
The judge praised this year's budget for fully funding its departments during the interview. Only the county's Animal Control Department and Sheriff's Office will draw from the county's general fund this year. The Sheriff's Office requested and received an additional $271,000 funds for a further pay increase to its employees.
The county's 911 service, which has drawn money from the general fund in the past, is now fully funded on its own—a first in Baxter County history.
"When they created 911 back in the 80s, they said it would be funded by phone fees and that's never been done," Pendergrass said when discussing the history of Arkansas's 911 system. "Because the legislature passed the Arkansas Comprehensive Emergency Act Plan back in 2019, this year in the 2022 budget will be the first time the general fund has not supported 911 revenue. We've now received 911 funds that will completely fund it. That's 11 people and all the equipment and the maintenance."
With the budget in place, Pendergrass said the county is poised to respond to an "inevitable" $15 minimum wage, ensuring that positions stay filled in the county.
The judge also expects the increased pay to help with the high turnover and poor retention that the county has been experiencing.
"There are certain positions, which you just come to expect and it's a cost-to-turnover issue," Pendergrass said. "Money will help it. It isn't going to solve it. There's probably not a solution, but at least you reward the effort."