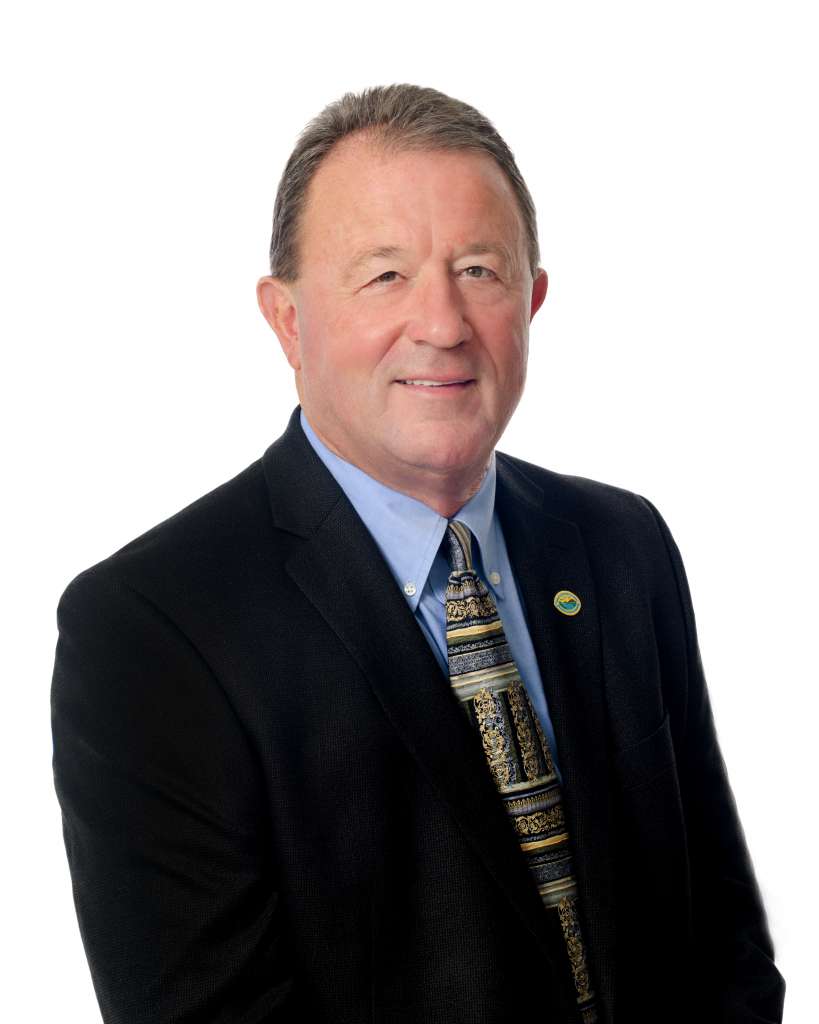 When I made the State of the City Address last year, I said we would not slow down and would continue to move forward in 2021.
The City did just that. We continued to see growth throughout the City!
I want to touch base on a few of the highlights before discussing the departments.
Special Election – Mountain Home Park Project
The proposed park project sales tax passed in 2021 and was put in place on July 1st. Bonds were secured and a construction manager hired soon thereafter. You will notice that upgrades are already taking place at Keller and Hickory Parks and will soon start at Clysta Willett.
Sales Tax Numbers
The sales tax continues to have rising numbers.
City Sales Tax collected for 2021 was $6,112,185.65 compared to $5,451,913.87 collected in 2020. This is a 12.1108% increase for the year over 2020.
County Sales Tax collected for 2021 was $2,731,729.68 compared to $2,408,432.05 collected in 2020 and is a 13.4236% increase.
Public Safety Sales Tax collected for 2021 was $2,292,069.63 compared to $2,044,467.71 in 2020 and is a 12.1108% increase.
Park Improvement Sales Tax collected in 2021 was $1,034,558.23 and Park Operation Sales Tax collected in 2021 was $517,279.12.
Baxter Summer Concert Series
The Baxter Summer Concert Series at Hickory Park continues to be a success. The community has welcomed this event and we look forward to kicking off season three in May.
Hickory Park Grant
The City of Mountain Home was awarded a grant in the amount of $225,000 from the Department of Parks, Heritage, and Tourism's Outdoor Recreation Grants for an inclusive playground.
Inclusive playgrounds provide access and promotes inclusive play between children of all abilities and develops the entire community.
Construction on that project has just begun.
Coulter Celebration of Lights Mountain Home
The City of Mountain Home and ASUMH partnered to bring the community the Coulter Celebration of Lights on the campus of ASUMH.
This light celebration was held between November 22nd – December 27th.
This event turned out to be more than what we ever expected for the first year. There were over 7600 cars counted and over $37,000 in donations received.
I want to thank the Mountain Home Parks and Recreation Department, the Street Department, the ASUMH Maintenance Crew and all of the volunteers that worked the gates and the sponsors with a special thank you to Dr. and Mrs. Ed Coulter, the A&P Commission for their sponsorships, and to the Mountain Home Chamber of Commerce for their assistance and promotion of this event.
---
Department Updates
---
Street Department – Arnold Knox, Director
The Street Department completed several projects last year to include:
Burnett Drive
A complete rebuild of Burnett Drive behind the hospital began in November of 2019 and was completed in October of 2021. This two lane street has been reconstructed to three lanes from west of Long Street down to Buttercup Drive.
Gentry Street
Construction of Gentry Street was totally completed in May. Beginning at Coley Drive, new drainage culvert, curb and guttering, sidewalk and hot mix asphalt was put in up to Market Street, including a small spur between Market and Thorn Streets.
Medical Plaza
A complete rebuild of Medical Plaza from Hospital Drive to Buttercup Drive began June 21, 2020 and was completed June 1, 2021. The street was widened considerably to accommodate parking at the many offices on that street.
Market and Thorn Streets
Design work began on February 4, 2019, on the combined rebuild of Market and Thorn Streets. Construction began on North College Street and continued to Hwy 62. New asphalt finished up this project on May 26, 2021.
Spring Street
Design work began on August 27, 2019, for a complete rebuild to Spring Street. Construction began on May 26, 2021 and was finished on November 12, 2021.
Spring Mill Drive
Work began at Spring Mill Drive off of Highway 5 South on November 29, 2021, in order to complete a portion of the street and cul-de-sac that the contract was unable to do. The Street Department poured curb and gutter for the cuI-de-sac, dug out that portion of the street, placed new base and finished with hot mix asphalt completing on December 14, 2021. All charges for this project will be reimbursed by the contractor.
Overlays
Streets and parking lot overlays that were completed include the municipal parking lot at 6th and Church Street, Buttercup Drive, Kentwood Drive, Pine Street, and Walnut Court; at the Village Green Subdivision, Fairway Drive, Eagle Drive, Putter Circle, Baffy Drive, Niblick Drive and Shadow Oaks Drive; Hallmark Circle, Mark Drive and Hall Court; Baer Street, Shay Street and Hampshire Circle, Courtney Street, Pebble Creek Drive and Cardinal Drive were all completed in 2021.
---
Current Projects
---
McCabe Park
In addition to the work that was previously completed at the park, most recently, The Street Department has constructed a 30 foot section of sidewalk at McCabe Park connecting to the new Sycamore Springs Senior Living complex. All charges for this will be reimbursed to the Street Department by Sycamore Springs Senior Living.
In addition to the ½ mile recreation trail that was built in 2020, this year a 2,505 foot mountain bike trail was completed.
New Fire Department
The Street Department began working at the new Fire Department location at the end of 2020 clearing trees and brush and crews continue to haul fill and rock to the site from various projects.
Cooper/Louann/Demetree
These streets are undergoing a complete rebuild with both construction crews working at this location.
General Maintenance
Throughout the year, the maintenance crew is patching potholes and crack sealing. The City's 23 traffic lights are regularly maintained including changing out the lights, cleaning the traffic light boxes, trimming trees and bushes from drainage ditches and keeping them clear of trash, sweeping streets and city parking lots, mowing right of ways, and when the winter weather hits, the crews are removing snow and ice from our city streets.
The Department of Corrections at Calico Rock provided inmates to assist in clearing various creeks and right of ways throughout the City to keep these areas from becoming overgrown. They worked at total of 17 hours for an average of 6 hours per day and supplied their own tools. Their meals were furnished for the days that they worked totaling $3,550 which is approximately $9.06 per day, per inmate and officer, which is a small price to pay for the work received. The City is always appreciative of the assistance from the Department of Corrections.
---
Water Department – Alma Clark, Director
---
The Water Treatment Plant has an 8 million gallon per day pumping capacity and provides domestic water and fire service to about 7,500 residential, commercial and industrial customers. The City also supplies water to two public water authorities (Lakeview-Midway & Northeast) on a regular monthly basis. In 2021, the Water Plant pumped a total of 1,251,866,000 gallons of water into the distribution system. The plant operates 24 days a week, 24 hours a day.
The Wastewater Treatment Plant treated approximately 962,483,000 gallons of wastewater in 2021. This plant is also open 7 days a week, 24 hours a day. The Water and Sewer Department maintains its own in-house water distribution and sewer collection construction crews and preventive maintenance cleaning crews. The crews continue to replace and upgrade the water and sewer lines to fit the needs of the City of Mountain Home. Last year the WATER construction crews upgraded and/or replaced a total of 15,440.51 feet of pipe, and the SEWER construction crews upgraded and/or replaced a total of 7,133.90 feet of pipe.
Completed Water Projects
Titpon Loop
Springbranch Terrace
Arkansas Avenue
Completed Sewer Projects:
2nd & South Street
6th & Church Street (Phase 1)
Cardinal Street
Baxter Avenue
Buttercup Drive
Arkansas Avenue
Village Green
Ongoing Projects
WWTP upgrades are underway
Dyer Street/2nd Street/3rd Street
Hwy 5 N/Golden Mobile Home Park
---
Fire Department – Kris Quick, Fire Chief
---
The Mountain Home Fire Department has 24 full time firefighters, 10 volunteer firefighters, and three full time administrative staff. The Department has two manned fire stations and one unmanned station. The City of Mountain Home has an ISO rating of 3 inside the city limits and a 4/10 rating in the Rural District.
The Mountain Home Fire Department responded to a total of 3200 incidents in 2021.
35 Fires
931 Rescue & Emergency Medical Services
24 Hazardous Condition (no fire)
449 Service Calls
63 Good Intent Calls
96 False Alarm
1 Severe Weather
5 Special Incident
Achievements
Sonny Sharp donated a piece of his family's land along Hwy 62 East to the Mountain Home Fire Department in honor of his late parents William Elmer "Red" and Margaret Sharp. The Sharp Family Fire Station will replace Station 2 on Sunset Drive.
The Department received two new firefighters, Cameron Harris and Cole lfland. Cameron started as a volunteer in November of 2019 and was promoted to full time in November of 2021.
Cole started as a volunteer in August of 2021 and was promoted to full time in November of 2021. Both will be attending ASU for the EMT Emergency Medical certification and will be attending the Fire Academy.
Captain Pat Ryan was recognized for 30 years of service with the MHFD.
Fire Marshal Gary Pyszka was recognized for 20 years of service with the MHFD.
Firefighter/Emt, Jake Bickford was recognized for 10 years of service with the MHFD.
We would like to thank each of these men for their dedicated service and jobs well done.
Fire Marshal Shawn Lofton
Shawn Lofton took the place of former Fire Marshal, Gary Pyszka, who retired last year. Shawn has been with the MHFD since August of 2000. Fire Marshal Lofton was able to obtain all three levels of certification for fire inspectors before the end of 2021 and plans to pursue the Commission of Law Enforcement Standards and Training Certification.
Fire Prevention Activities
These activities were able to resume this year (did not have them in 2020 due to Covid). The tower truck was the focal point of the presentations. Nearly 1300 children from ages 3-8 received the Fire Safety message and handouts. The poster contest was held and Farmers and Merchants Bank generously donated gift bags and gift cards to the three finalists.
In the last four months, Fire Marshal Lofton has completed 229 annual inspections and 25 new business inspections among other duties.
Fire Hydrants -The firefighters inspected and tested a total of 1035 hydrants which took a total of 255 hours to complete.
---
Police Department – Eddie Griffin, Police Chief
---
The Mountain Home Police Department provides our community with patrol, criminal investigations, and security details for events, parades, etc. It also provides our schools with resource officers.
The Police Department responded to 14,022 calls in 2021.
The Police Department continues to take part in the Arkansas Law Enforcement Accreditation Program. The Department meets or exceeds the requirement established by the program. Through required periodic reviews positive trends are developing.
The Public Safety Tax provided three new Ford Explorer vehicles were purchased and equipped. This brings the total number of police vehicles purchased with the Public Safety Tax to twelve since it was passed. Additional items purchased with the tax include a Fingerprint scanner and printer, a new air conditioner/heat pump for the police department, updates to the speed trailers, tasers and training, and the Code Enforcement Comcate and ISOMS records management annual expense.
A vehicle was purchased for the Criminal Investigation Division from the sale of seized guns and drug money. Two additional vehicles currently in the fleet have been purchased through the same type of seizures in previous years.
---
Tenth Judicial District Court – Judge Chris Carter/Chief Clerk Debra Jeffrey
---
District Court handled 1,559 city cases, 3,466 county cases, and 942 cases for other cities last year. There were 229 civil and small claim cases filed in 2021. There was $841,332.08 distributed to various agencies in fines, costs, and restitution fees.
---
Mountain Home Parks and Recreation Dept/L.C. Sammons Youth Center – Billy D. Austin, Director/Kelly Lewis, Manager
---
We are looking forward to Youth Recreational Sports starting soon at all parks.
Clysta Willett Park
There were 276 boys that signed up for the youth baseball 2021 season. This park received a new playground structure with a new sunshade. A volunteer group completed construction on a bicycle dirt track/trail. Upgrades will continue this year through the park rehabilitation project.
Keller Park
There were 174 girls that signed up for the youth softball 2021 season. Currently, the fields are under construction receiving new turf and upgrades as part of the park rehabilitation project. This park also received new trees and shrubs for beautification.
The City co-hosted the Forrest L. Wood High School Fastpitch Tournament, the 3A Regional Fastpitch Tournament, and the Girls SA State Fastpitch Tournament.
Hickory Park
New playground equipment was installed, and other equipment repaired and painted. Dirt work continues for beautification and assist with the prevention of erosion. Care Center Ministries extended the basketball court. Century Bank of the Ozarks also funded the installation of a flagpole at the Farmers and Merchant Stage.
The City was awarded a matching grant in the amount of $225,000 from the Department of Parks, Heritage, and Tourism's Outdoor Recreation Grants for an inclusive playground at Hickory Park. Construction on that project just started.
Cooper Park
The dead trees were removed from Cooper and the landscaping refreshed. This park also co-hosted the Forrest Wood Baseball Tournament and the 3A Regional Baseball Tournament. American Legion baseball continues to be held at this park.
Pool
The pool deck was expanded, and a new window was installed in the chemical room. A new sidewalk was added and expanded the old sidewalk. The pool opened on May 31st and closed on September 6, 2021.
McCabe Park
The 6th Annual Fishing Derby was held at McCabe Park. New park benches were added, and a new fishing regulation sign was installed. McCabe Park continues to be a favorite for avid fisherman and people enjoy the walking trail or lunch under the pavilion.
Ray Stahl Soccer Complex
The fields continue to be maintained and overseeded to prepare for the soccer season.
Youth Center
The Youth Center continues to provide the after school and summer programs. They continue to partner with the Mountain Home Parks and Recreational Youth Baseball League, Girls Fastpitch League, as well as the Twin Lakes Soccer Association.
The Center also provides exercise classes and pickleball for seniors.
The Center continues to host an after school and summer program for No Kid Goes Hungry. Not only does the Youth Center have a great summer program, but they also provide academy camp which includes archery, cooking, and art classes.
Another successful event was the annual Drive Thru Trunk or Treat at the Youth Center with different businesses and organizations decorating their vehicles and passing out candy as trick or treaters drove through the park.
---
Building Inspection – Greg lfland, Building Inspector
---
The building inspection handled 622 inspections last year. A total of 233 permits issued in 2021 including 11 commercial remodel/addition permits, and 48 new residential construction permits for a total of $100,137.48.
There was a total of 54 new business licenses issued and 1,187 existing business license renewals in 2021. The renewal of the existing business license and the new licenses issue totaled $141,017.51 in revenue.
---
Mountain Home Cemetery
---
Improvements continue to be made to the cemetery and the grounds are maintained regularly. There are plots for sale for $600 each. Those plots can be purchased at our office here in City Hall. If you have not taken the time to drive over to the cemetery, we encourage you to do so.
We would like to thank the Cemetery Board (Marshella Norell, Chair) and the Cemetery Caretaker, Paul Norell, for their outstanding work in maintaining all aspects of the cemetery.
---
If anyone would like to learn more about any of these things, you can always give the mayor's office a call at (870) 425-5116 or visit our new website cityofmountainhome.com.