The Mountain Home Symphony is ready for its first-ever Spring and Easter concert this Palm Sunday at 2:30 p.m. at the Sheid on ASU – Mountain Home's campus. It will feature singer Katie Wilson, a soprano.
The first half of the concert will have components of light and airy musical selections reflecting the Spring season. Tickets are $10 at the door, children under 12 may attend free.
The symphony plans on playing In a Monastery Garden, which is a piece of light classical music by Albert Ketèlbey, who composed it in 1915 after a visit to a real monastic garden.
Morning Mood by Edvard Grieg from the Peer Gynt suite will also be featured. Even musical novices will recognize its melody from many movies and TV shows even though the composition is largely uncredited in those works. Written in 1875, it was incidental music to Henrik Ibsen's play of the same name.
"The second half is going to be really dynamic and is going to be Easter oriented," said Jack Clayton, vice president of the board for the Mountain Home Symphony.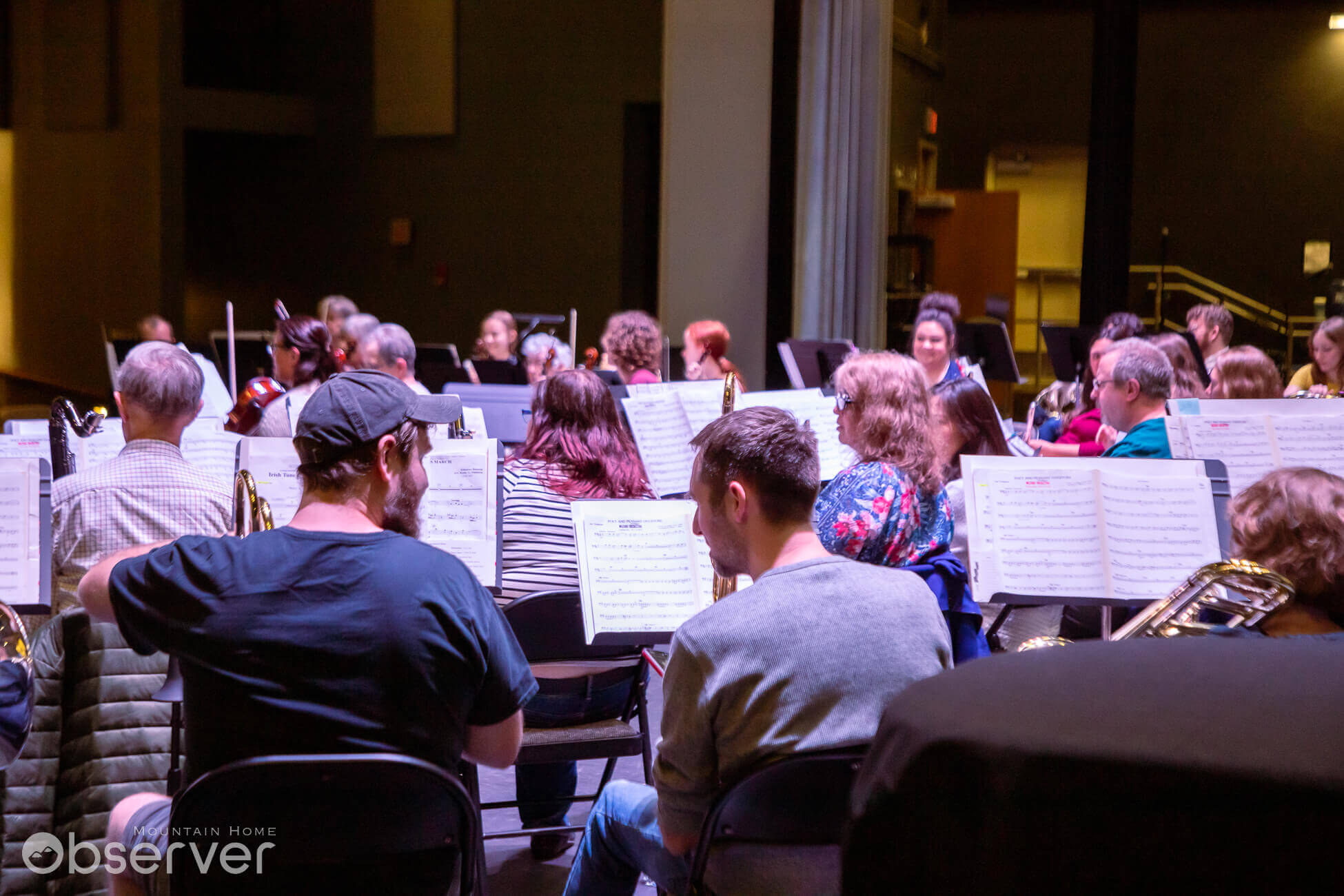 Originally founded in 1991 as the Mozark Regional Orchestra before transferring its 501(c)(3) status to Arkansas, the Mountain Home Symphony has spent the better part of 30 years attracting some of the best and most spirited performers to its performances.
Bruce Shaver will be conducting the concert, who has a diverse background in music.
"We've grown a lot. The numbers have grown. I feel like every year we get better and better concerts," said Shaver.
Growing up in north Arkansas, Shaver took piano lessons and sang in various churches, schools, and community choirs. He attended Arkansas Tech University and graduated in 2006 with his B.M.E. in Keyboard/Vocal Music Education. Since then, he has taught elementary, middle, and high school students in various schools.
The Mountain Home Symphony is a volunteer orchestra made up of about 50 talented musicians from southern Missouri and Northern Arkansas.

"I prefer a symphony to a concert band most of the time, because the sound is different. String instruments just– they sing. You can make beautiful sounds on any instrument, but the way a string sounds, it's incomparable," said Dillion Sweeten, who plays trombone.
Sweeten joined band in the 5th grade and has been playing music ever since. He joined the Mountain Home Symphony almost a decade ago.
"The acoustics [of a symphony]– it's hard to describe. I love chords. When we hold a major chord at the end of a piece, it just fills me with so much joy and emotions," said Tom Zulker, who plays percussion.
Zulker has been playing the piano since he was ten years old and joined the Symphony in 2017. At the time he had no idea that there was a local symphony. He attended a Winter concert and joined immediately after.
Depending on the season, these gentlemen will practice for hours at a time in preparation.
Judy Black plays the string bass and has been playing nine years in the Mountain Home Symphony. Black has played her instrument since junior high school. While her husband was in the U.S. Air Force, Black would find a symphony to play in at each place they were stationed.
"I'm getting up there in age. I'm trying to keep up with the youngsters," said Black.

James Briesmeister, who plays the clarinet, has been playing his instrument for about 45 years, four of those years with the Symphony. Originally from Michigan, he didn't know anyone when he moved to the area in 2010.
"I love to play. I love to meet people. I've made some friends here," said Briesmeister.
Tickets for this special Palm Sunday concert are $10 at the door, cash or check only. Doors open at 1:30 p.m. Children under 12 may attend for free.