Mountain Home firefighters have a new project on their hands as Eric Setzer, president of Local 4496-Mountain Home Professional Firefighters Association, gears up to have the city's first-ever fire truck refurbished.
The truck, a 1947 Chevy Loadmaster Pumper Fire Truck, was purchased by Mountain Home in 1948 and served until 1993 before it was retired.
"It's the very first fire truck we ever actually owned," said Eric Setzer. "We've had it the entire time. We took it out of service around 1993. So, it's been about 45 years since it was in service."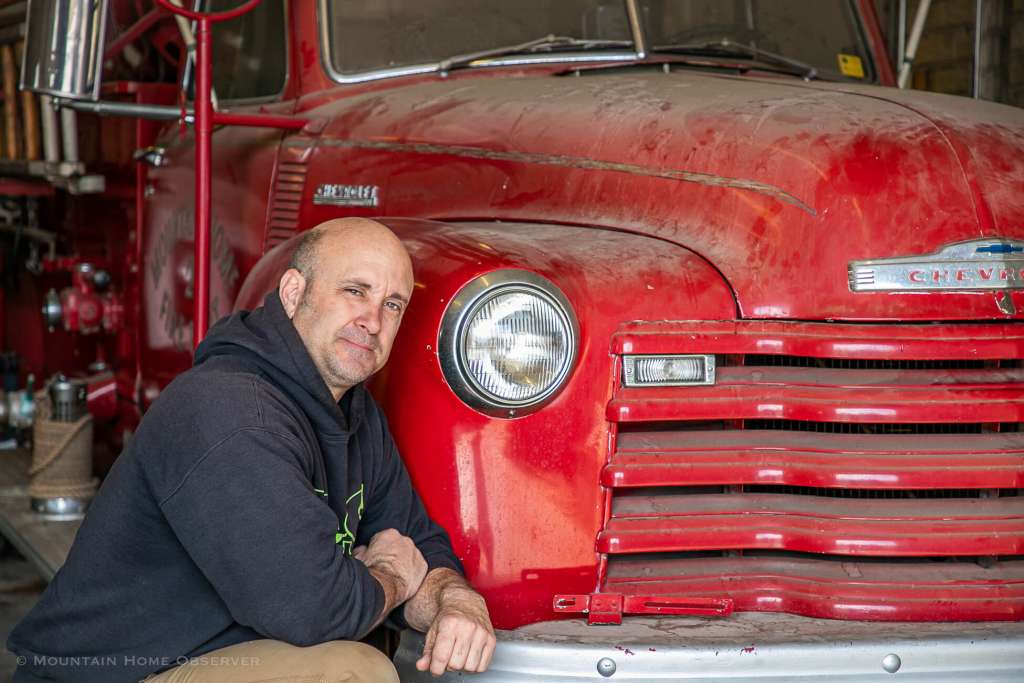 Originally bright white, the now red Chevy Loadmaster is currently parked inside Mountain Home Station 3 out on CR 27.
While old, the fire truck is still in decent condition and has a working engine. Setzer said he plans to completely refurbish the truck to its original condition, including changing the paint scheme back to its original white.
Corey McMahon, a paramedic with Baxter Regional, will be doing the pin-striping for the truck after it gets a fresh coat of paint.
The cost of the refurbishment project is expected to run between $20,000 to $30,000.
"I think they blasted it and painted it in 1975," Setzer said. "We're going to be doing donations and raising the money to get it restored. Eventually, we're going to have a new fire station, and this will sit in the front lobby. So, when you walk in, it'll be one of the first things you see."
The Loadmaster saw its first production model roll off the line in May of 1947 as GM's first new post-war truck. The truck was groundbreaking for its time, leading the industry with integrated headlights and a larger cab.
After it rolled off the line, truck manufacturers were redesigning their cabs to mimic the Loadmaster's three-person seating. The truck also features five windows for firefighters to look out of while driving and a 400-gallon water tank to assist firefighters in putting out fires.
Mountain Home's Loadmaster is installed with a Chevy 235 inline six-cylinder engine that puts out between 90 and 100 horsepower.
"The Local wanted to do something to give back to the city," Setzer said. "We're trying to preserve a piece of history. Not too many people have their first fire truck."
Mountain Home's Loadmaster has seen its ups and downs throughout its long career. Setzer said one of the most memorable fires the truck responded to involved the death of Mountain Home Fire Chief Leonard Morris.
Morris, a firefighter of ten years, responded to a call at the old Buick auto garage on Main Street on June 6, 1956. Lee Brentz, a mechanic at Byrd Buick Company, had been using an acetylene torch on the underside of a vehicle to remove a tailpipe and had accidentally set fire to the car's undercarriage.
As Morris entered the building with a hose to extinguish the fire, the car's gas tank exploded, setting Brentz and Morris on fire. Both men died from their injuries the following day.
Morris was inducted into Arkansas's Fire Fighter's Hall of Fame for his bravery.
"They would have used that truck on that fire," Setzer said. "His [Morris] wife has since passed, but his daughter lives down in Texarkana. She wants to come up and do photos with it in front of the Buick dealership."