For the first time, Anita Hayden's private collection of African art, tools, clothing, and more will be on display in the Twin Lakes Area at the Donald W. Reynolds Library Serving Baxter County. The exhibit is open now through March 31. See Northern Kenya primitive art, Arusha hair picks from the Maasai Tribe, Tanzania, a Gnu Tail fly swatter from Nairobi, Kenya, and more.
Local resident Anita (Bird) Hayden, originally from Birmingham, England, worked with UNICEF under the cooperation of the British and Tanzania government as a biology and chemistry teacher at the African Girls Junior Boarding school in Machame, Kenya from 1962 to 1967. The school was set in the Tanzanian historic area in the northern Hai District, 6,000 feet up in the foothills of Mount Kilimanjaro.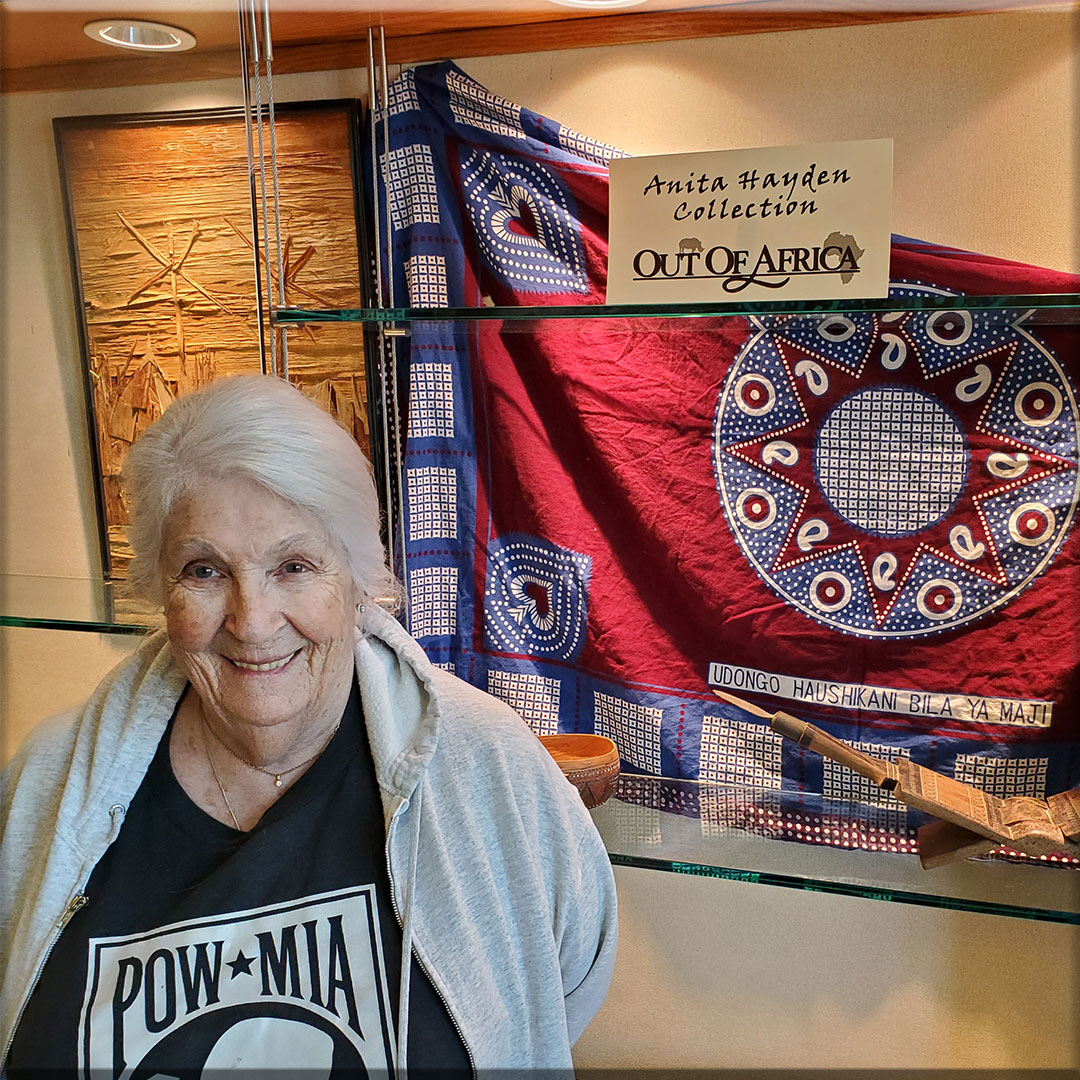 During those years, apart from teaching, Anita grew to love the culture and history of the people. She visited most of the country and started collecting items from various shops. Anita said, "I didn't go for the everyday tourist pieces always found upfront. Instead, I would go to the back for authentic items." Now, after 55 years, most of this collection has only been viewed by friends and family in her home. The Library is excited and honored to bring the display of African art and history to the public for viewing.
"I loved the climate, the spectacular scenery, and the high standard of living. I enjoyed a varied social life, mixing with Africans, Europeans, Americans, and Asians." Anita Hayden – UNICEF publication 1964 about returning to teach for another two years.
Save the Date – Cancelation UPDATE
Friends of the Library: Public Meeting for Jan. 26 has been CANCELED & RESCHEDULED
Jan. 26, 1:30 pm (New Date: February 23, 1:30 pm)
Featuring: Bull Shoals Dam Photo Restoration Project with Library Historian, Vincent Anderson
Discover how the White River Valley changed during the construction of the Bull Shoals Dam.